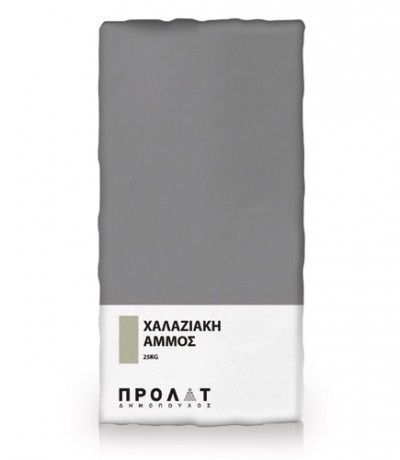 SILICA SAND 0-0.3 mm, 0.0-1 mm
PROLAT offers silica sand of increased quality and excellent purity. 
However, the quartz sand offered by PROLAT is not simple, cleaned river sand.
PROLAT silica sand is indeed quartz and has a content of 98% SiO2.
Thanks to this composition, it does not break and the granulometry of the sand does not change (it does not break down into fragments).
When restoring buildings and monuments, it is used both in the mortar used for the joints and for the bricks, thanks to the increased strength it bestows to the mortar.
In addition, PROLAT also offers silica sand for 5-a-side football fields, etc. 
Specifically with regards to football fields, one may understand the importance of being strong enough to prevent fragmentation after use, since this would convert the sand of the field to powder.
0-0,3mm: 25KG SACK, 1000KG PALLETE, 0-1mm: 25KG SACK, 1000KG PALLETE, 1000KG BIG BAG