Abrashoff inspired the audience towards the direction of effective LEADERSHIP, through a management model based on employee autonomy and discipline. In his own words "if you manage as a LEADER, to see your company through the eyes of your people and communicate how important they are to your goals, it is certain that they will bring excellent results". Before the keynote speech, three eminent Greek leaders presented their "DECLARATION OF LEADERSHIP". Vice-Admiral Nikolaos Tsounis, Chief of the HNGS and Theodore Liakopoulos, Managing Director at Johnson & Johnson Hellas – Medical emphasized on the IMPORTANCE OF LEADERSHIP
and making right decisions under times of pressure. Xenia Kourtoglou, Founder & Managing Partner at Focus Bari presented survey results by 320 private sector leaders and titled "Leadership Collaboration: Private & Public sector: Is there hope?"
Mr. Savvas Dimopoulos, General Manager of PROLAT, and Mr. Choumis Stefanos, Sales Manager of PROLAT, attended the event in Megaron together with 600 executives from Greek and multinational companies.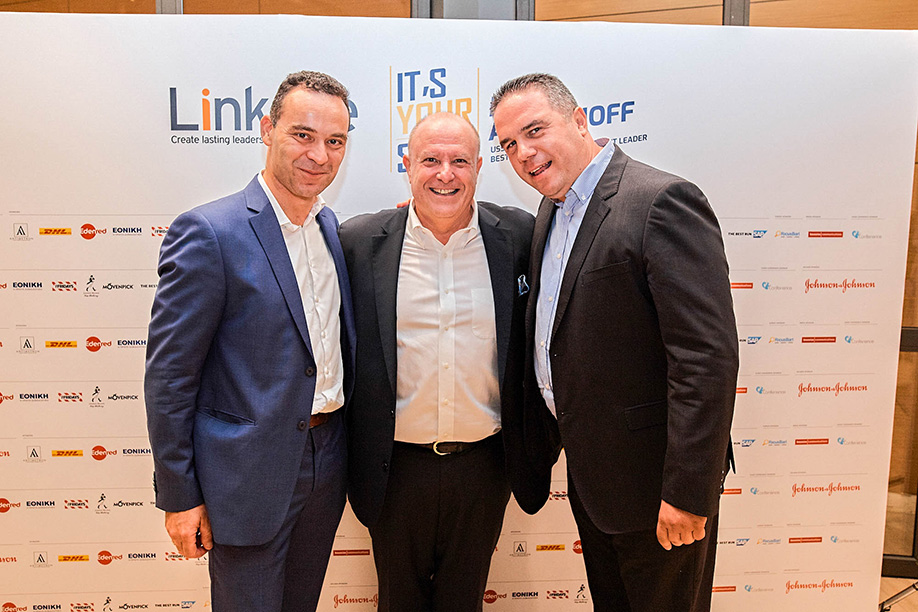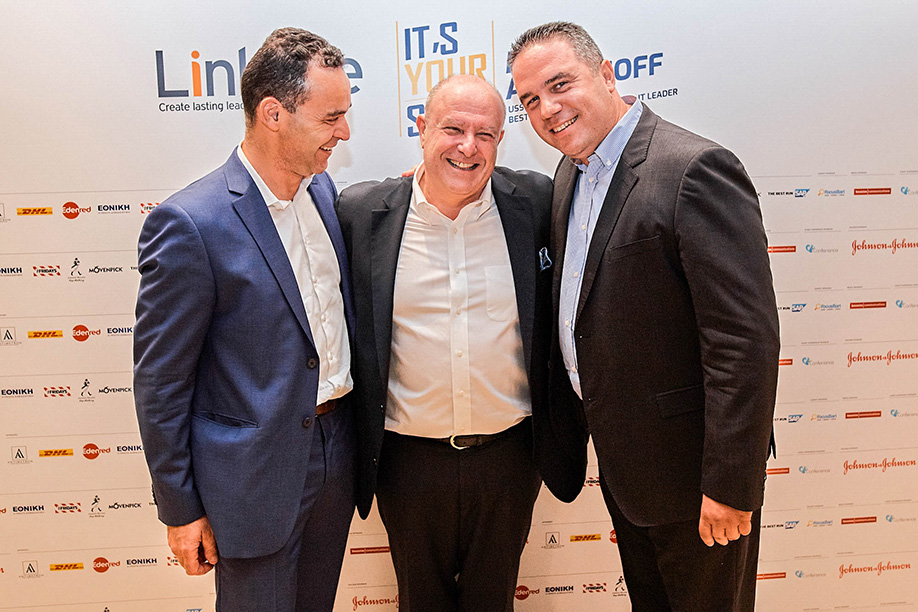 On the left: Stefanos Choumis, Sales Manager of PROLAT
In the middle: Dimitris Papanikitopoulos, President of  LINKAGE GREECE
On the right: Savvas Dimopoulos, General Manager  of PROLAT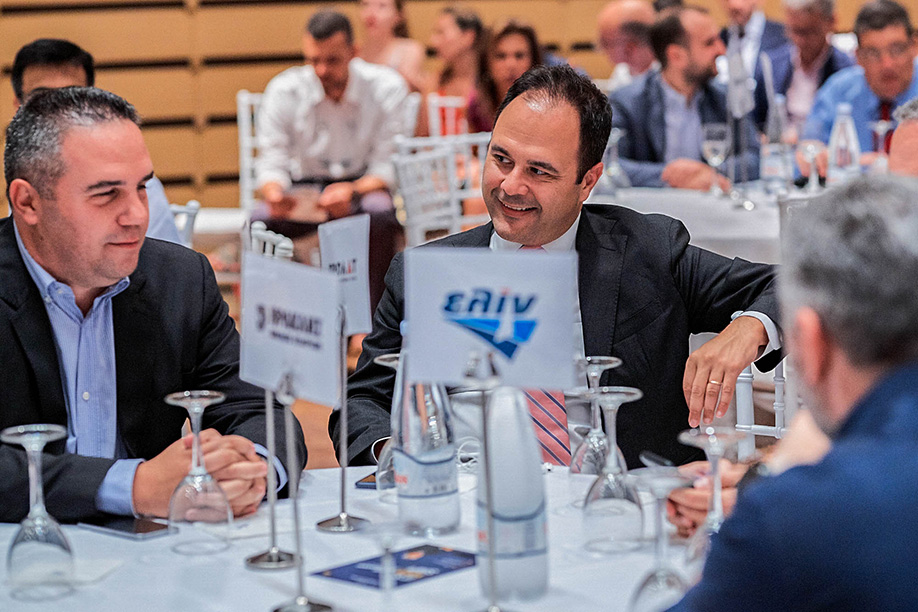 On the left: Savvas Dimopoulos, General Manager of PROLAT
On the right: Dimitris Chanis, CEO of  LAFARGE HOLCIM