It's nice to stand out through constant improvement efforts. This is what really matters in all aspects of life: never settle for what you find, but, using all your knowledge, skill and imagination, always try to make it even better. PROLAT, for instance, going beyond ordinary paints, has created a product which, in addition to its practical advantages, can radically change the external appearance of a building, attracting glances, interest and, consequently, in the case of shops, new customers.
LavaPaint, a natural paint with kourasani developed by PROLAT, does not offer a monotonously uniform plastic surface, as most paints do; its slightly coarse texture guarantees an original result, creating a refreshing sense of naturalness.  MoreShop, a women's wear boutique in Menidi, Attica, is a characteristic example. One glance is enough to realize how clearly it stands out, like a little oasis of tastefulness in the built environment of a densely populated urban district.
The aesthetic dimension of the final result, however, is not the only reason why PROLAT is so proud of the specific product: LavaPaint is a coloured spatula-applied finishing render suitable both for new works and for renovations involving either interior or exterior walls, which offers excellent waterproof protection.
Finally, it is worth noting that LavaPaint, one of the most popular products of PROLAT, is also available as a finishing render in exterior thermal insulation systems for building façades.
It's nice to stand out. And so simple, after all.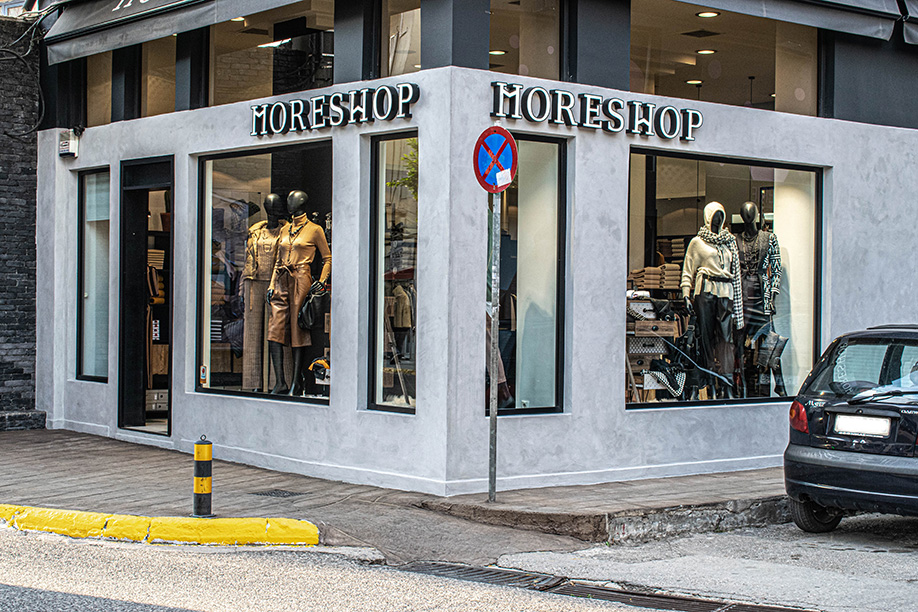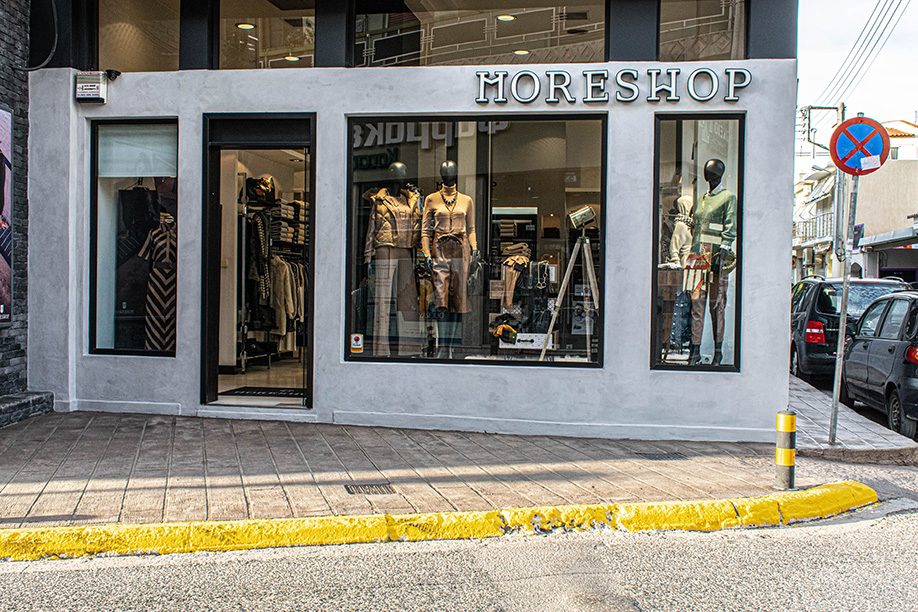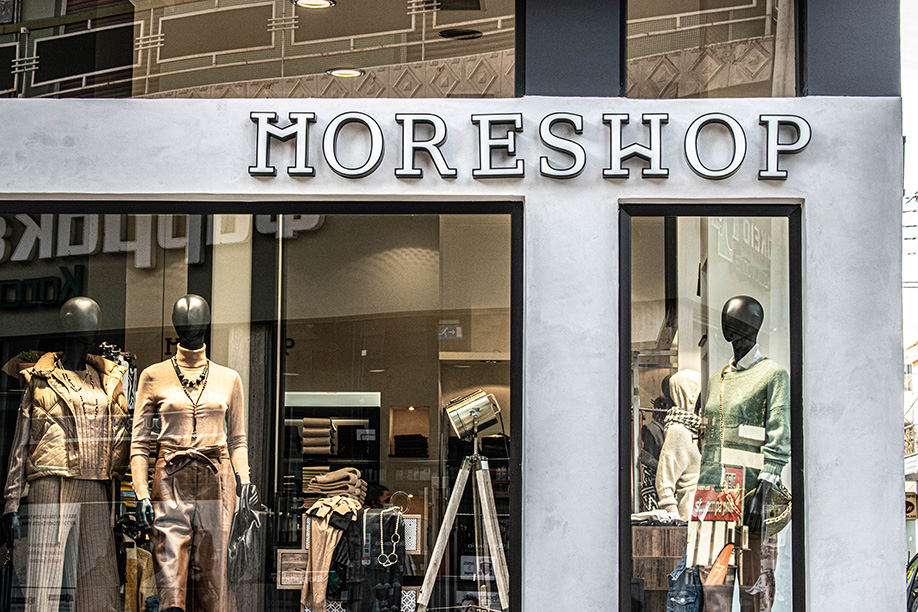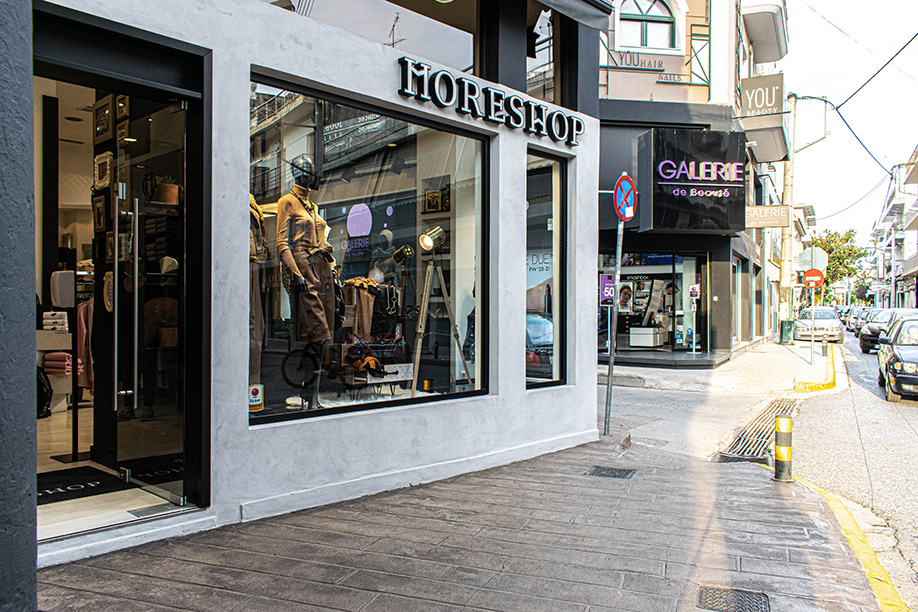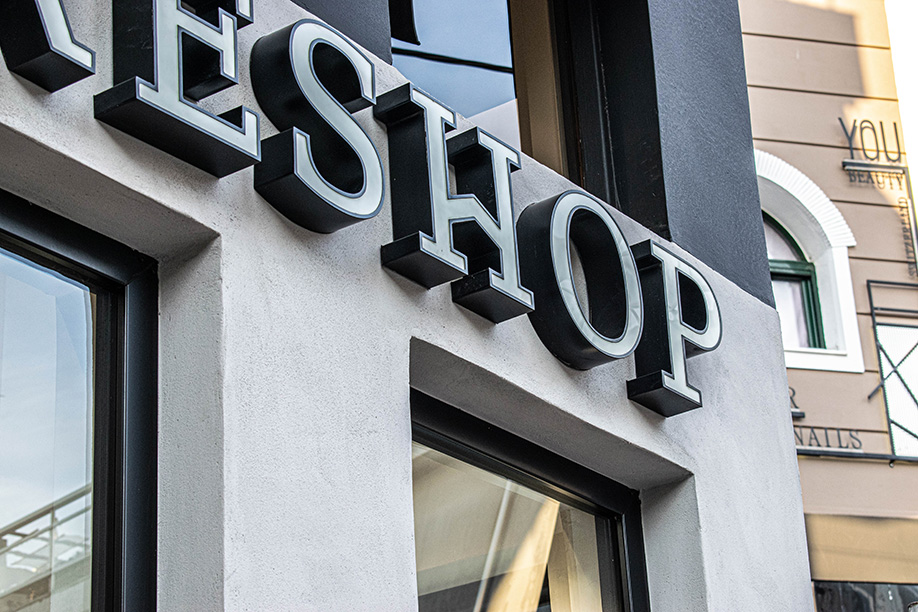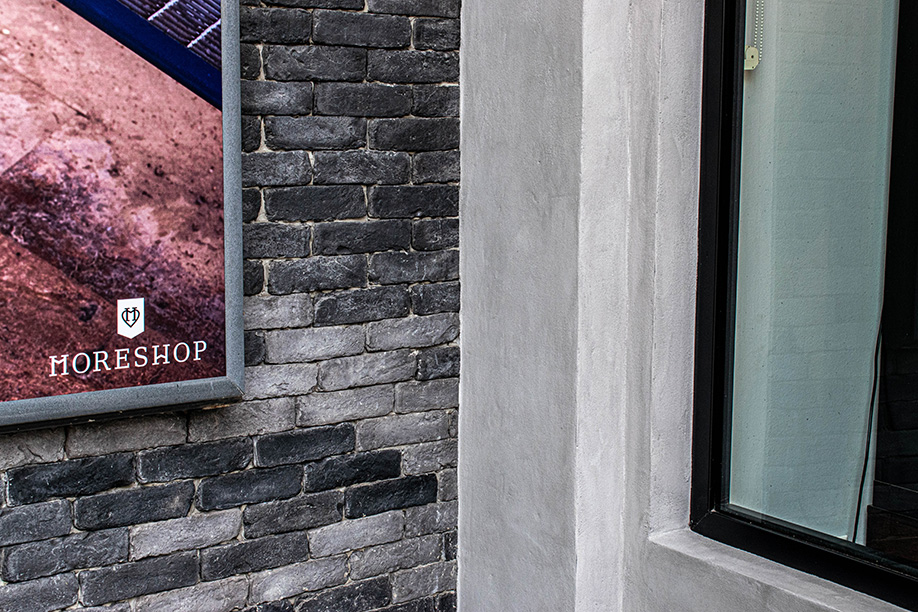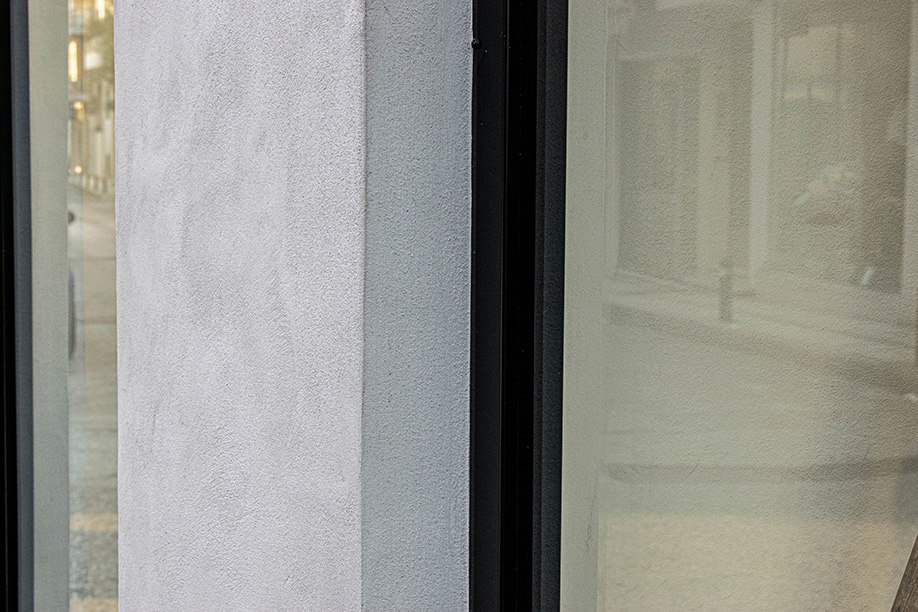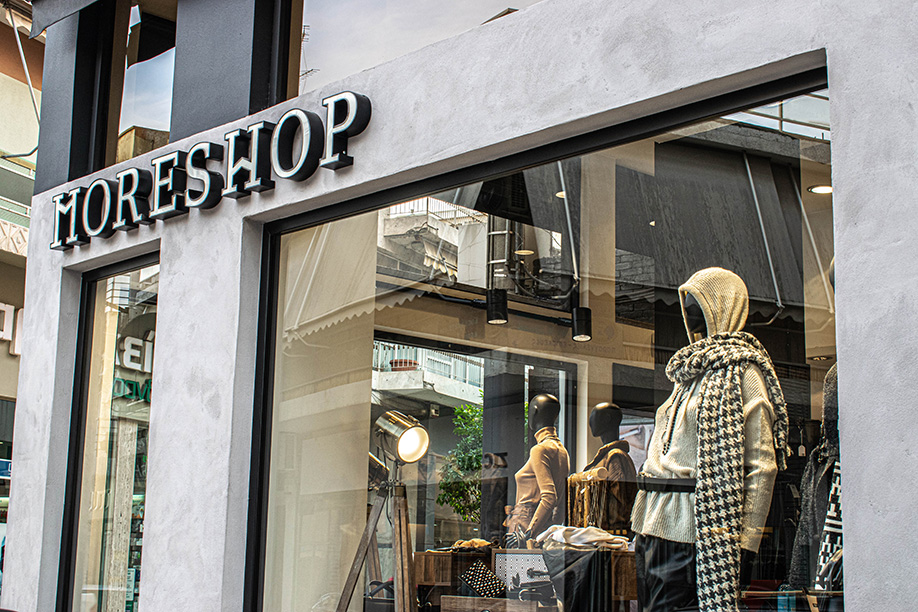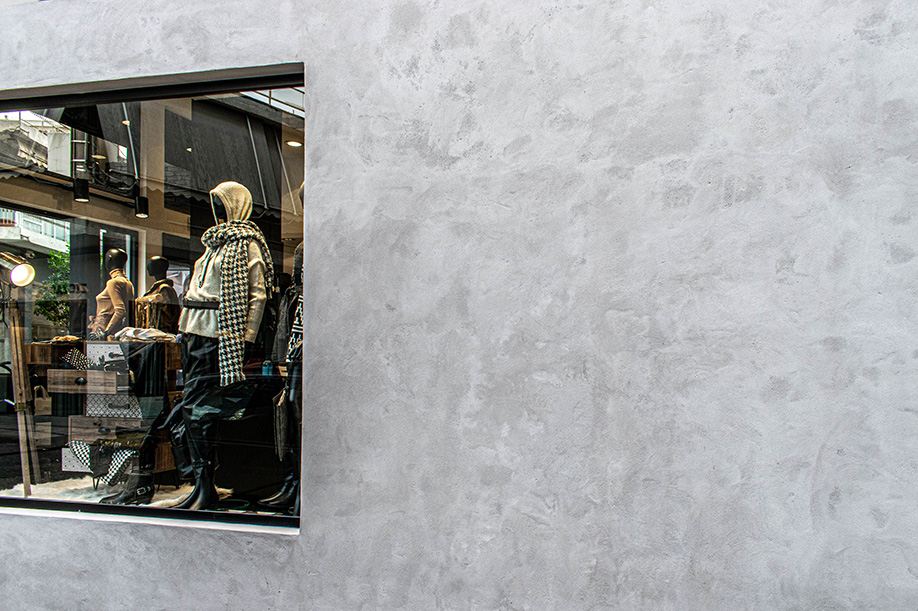 Photography by VWebdesign.